So, my totally talented and awesome friend Karissa designed a button for my blog! This way anyone who feel so inclined can have a cutiest link to my blog on their personal page or blog! YAY!
Here is Karissa's blog button: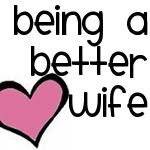 And feel free to grab one of my cute new buttons over on the side bar!!